Garrison Crossing Now Open
A pedestrian and cycle bridge connecting our city to its communities
The Garrison Crossing project, completed and opened to the public in October 2019, creates a vital connection between Trinity Bellwoods Park in the north and the Fort York grounds in the south and fosters stronger community networks in and around the city, Fort York and the waterfront.
Learn about the Garrison Crossing milestones, and take a look at our past events and announcements.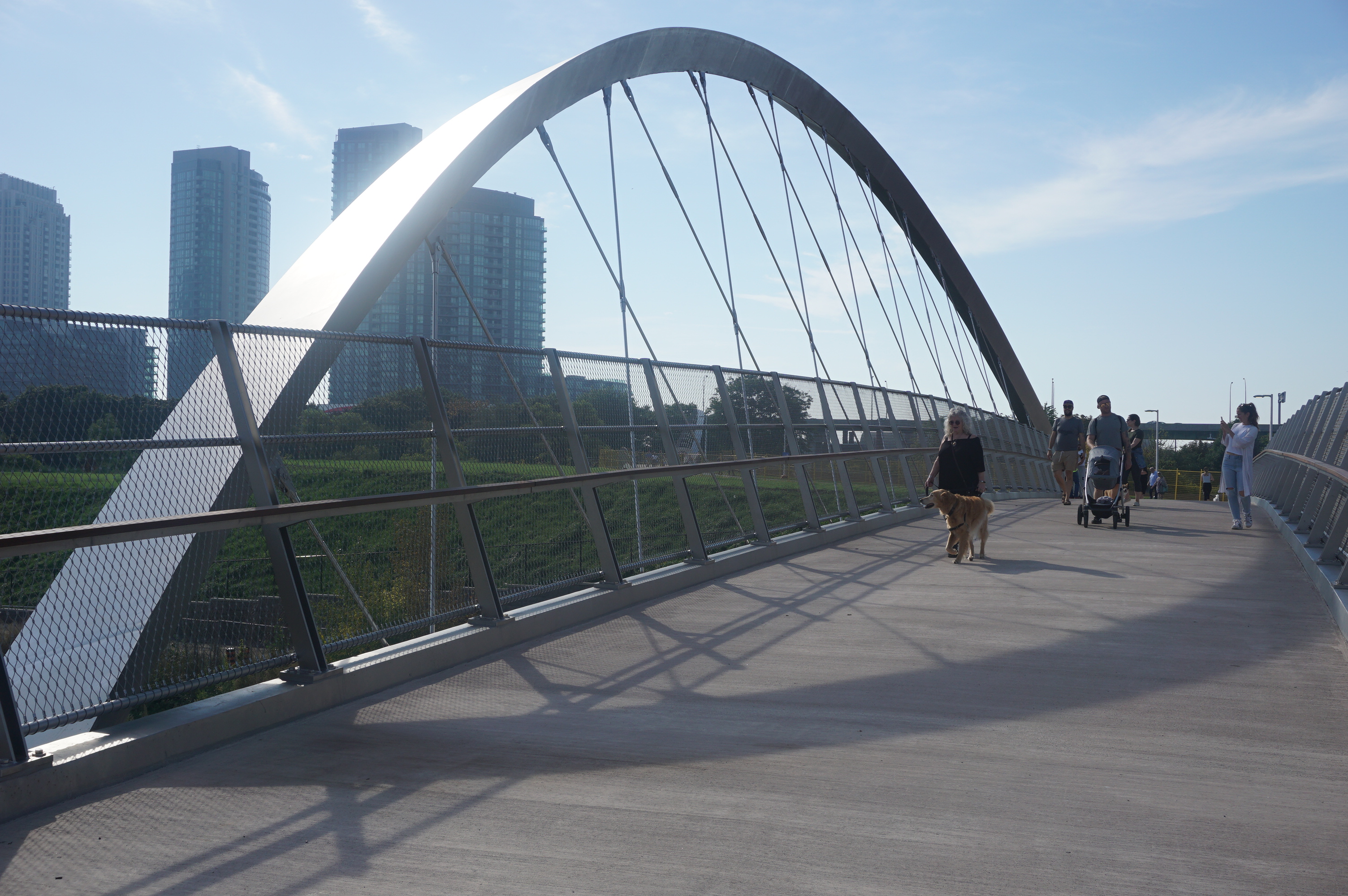 We are excited to announce Garrison Crossing is now open for all to use! Learn more about the Garrison Crossing October 2019 Updates.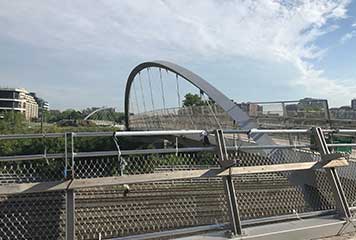 The Garrison Crossing project is in its final stages of construction and is targeted to open in late summer 2019. Learn more about the Garrison Crossing July 2019 Updates.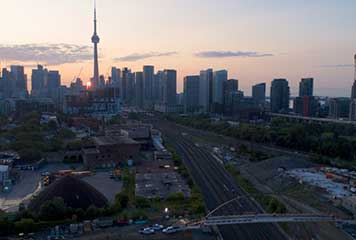 Garrison Crossing's second and final bridge structure, the southern bridge, is scheduled to be hoisted into place in the early hours of Saturday, October 13.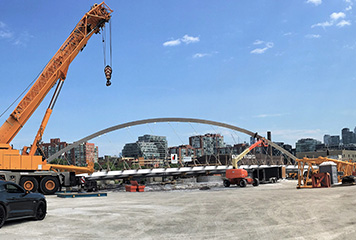 The first of the Garrison Crossing's two bridge structures will be hoisted into place in the early hours of Saturday, July 28. Learn more about the Garrison Crossing July 2018 Updates.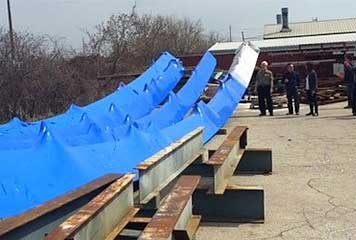 The bridges are on their way. The bridges are being moved to the site in two stages in June and July. Learn more about the Garrison Crossing June 2018 Updates.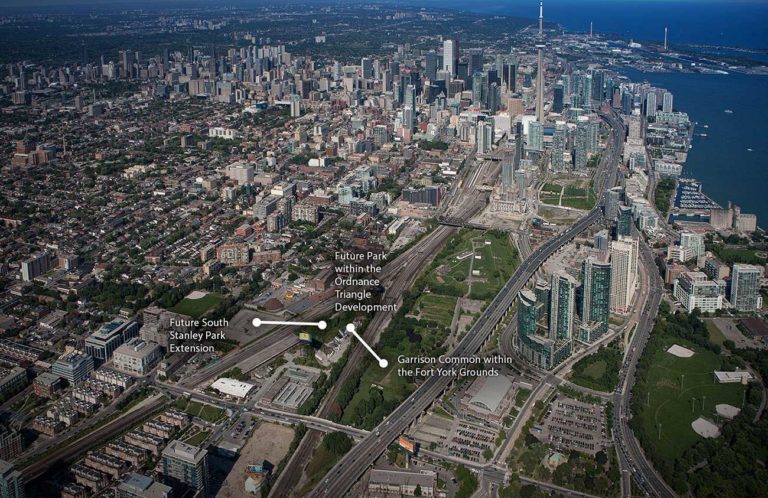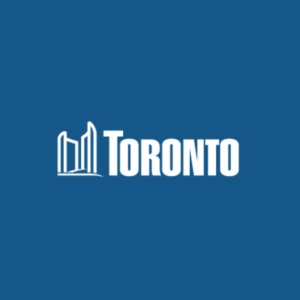 Toronto is Canada's largest city, the fourth largest in North America, and home to a diverse population of about 2.8 million people. It is a global centre for business, finance, arts and culture and is consistently ranked one of the world's most livable cities. In 2017, Toronto will honour Canada's 150th birthday with "TO Canada with Love," a year-long program of celebrations, commemorations and exhibitions. For information on non-emergency City services and programs, Toronto residents, businesses and visitors can visit http://www.toronto.ca, call 311, 24 hours a day, 7 days a week, or follow us on Twitter at http://www.twitter.com/TorontoComms and on Instagram at http://www.instagram.com/cityofto.
CreateTO is the City of Toronto's new agency established to manage the City's $27 billion real estate portfolio, develop City buildings and lands for municipal purposes and deliver client-focused real estate solutions. As a catalyst for city building, CreateTO leverages the City's real estate to ensure its best use and create new opportunities. Building on the strengths of its partnerships, CreateTO seeks to add value at every stage and with every interaction – ensuring the balance of both community and economic benefits. As part of the City's new integrated real estate model, CreateTO is transforming Toronto's real estate.